Enjoy some March pictures of our busy Bennie Bobcats!
(More will be added after break. Check back.)
Kindergarten, 1st & 2nd Graders learn about letter-sound relationships, sight words, reading strategies, build reading stamina, and engage in reading age-appropriate books independently and with others. They work on speaking, listening, reading and writing activities which are essential literacy skills. Flexible seating gives students choice. Teachers model fluent reading with read alouds, and the children have an opportunity to work alone, in pairs and in groups. Lots of learning was observed as teachers participated in "instructional rounds" and visited other classrooms this month.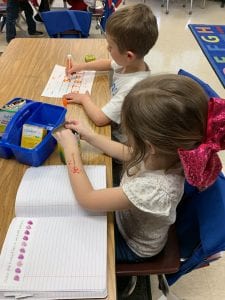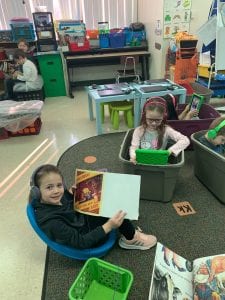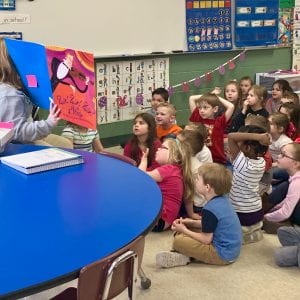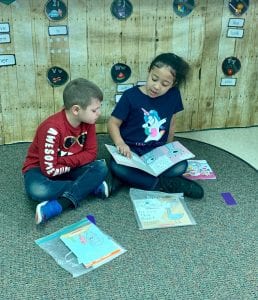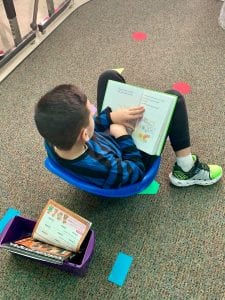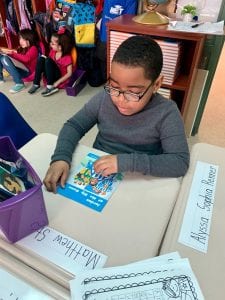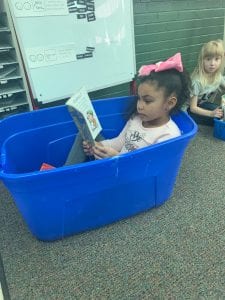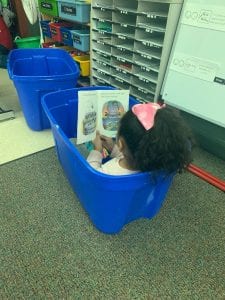 3rd, 4th & 5th Graders work on Literacy Activities such as Read to Self, Read to Someone. Word Work, writing summaries, listening to read alouds, working in guided reading groups, using technology, etc.
Students also have flexible seating options and choice built-in to activities by their classroom teachers. This better meets different learning styles and needs.
Teachers have an opportunity to visit other classrooms during planned "instructional rounds" time in order to see and share ideas, affirm best practices and celebrate students' and colleagues efforts.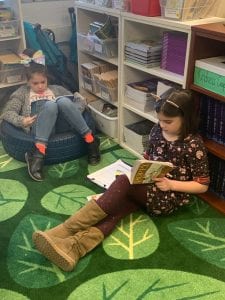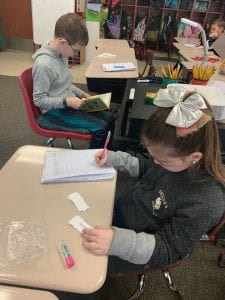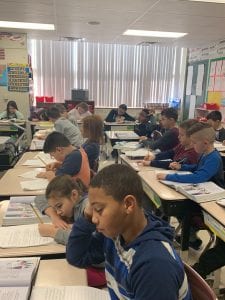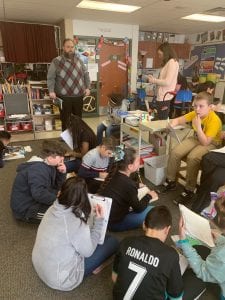 Interactive Read Alouds modeled by Mrs. Artman:
5th Graders Using Reflex Math and Learning Farm Math programs to practice math skills: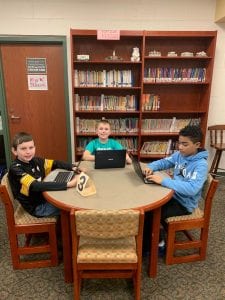 3rd and 4th Graders Using Reflex Math: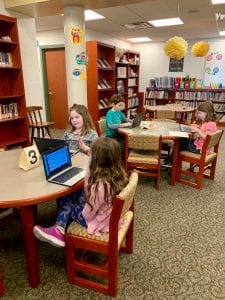 Congratulations On Reaching Your Reflex Math Goals Ellieanna and Kaitlyn! (posted March 22)
Parent Advisory Meeting
A Parent Advisory Team Meeting was held in March. Parents reviewed and updated the Bennie School Parent Participation Plan. This plan is available under Important Documents on this blog and on the Bennie School website. Parents and staff also discussed current and future program design and upcoming program  plans such as parent surveys which will be distributed and collected from all stakeholders this month.
Survey results will be shared and discussed at an upcoming Parent Advisory Team Meeting later in April. The date and time will be announced through REMIND and notes sent home with students.